Serving

San Diego

Orange

Los Angeles

Riverside

Ventura

Santa Barbara

County
Driven To Provide Excellent Service
Used Cooking Oil - Grease Collection Service
Looking for a reliable used cooking oil collection company that you can depend on and that will keep you in compliant? You've come to the right place. As a team of grease collection companies we are dedicated in providing all valued customers with an efficient and dependable used cooking grease collection service. Our grease & used cooking oil collection services are tailored to fit every customer's needs to make sure that there are no bottleneck that can slow down your production. Our service will include delivering a storage container that will best suit your space or the necessary receptacle that can store your kitchen waste oil.. After setting up the storage container we will perform a scheduled or on demand pick up based on the requirements of your establishment. Whether you are in need of a reliable company to pick up your used cooking oil or looking for a licensed haulers that will keep you in compliance; we are ready to provide you with excellent service.
Grease Trap Cleaning Service
A grease trap is a device that is designed to keep grease and solid waste from entering the city sanitation line to reduce or eliminate sewer sanitation overflows. Also known as a FOGS (FATS, OILS, GREASE, SOLIDS) gravity device, it is important that traps and are not neglected to prevent any grease overflows and plumbing problems. Failing to service this equipment on a timely manner can lead to kitchen and plumbing disasters such as: drain stoppage and overflows that can lead to large fines or store closure. A grease trap is typically found under the sink or in ground on the kitchen floor with a rectangular lid. Due to its small size ranging for 200 gallons or below, these devices are typically serviced every 1-3 months. More...
Grease Interceptor Pumping - Cleaning Service
The difference between a grease interceptor against a grease trap is the size. With its massive size, grease interceptors (GI) are found outside the premises such as a parking lot or a parking structure covered with a manhole 24 inch manhole lid. An average interceptor size for restaurants can vary from 750 to 5,000, although shared or food processing interceptors can go up to 40,000 gallons. Due to its large size, its effectiveness to trap fats, oils grease and solids waste is much more efficient versus an indoor grease trap. For every cleaning, it is imperative that all solids and grease waste are fully pumped free from FOGS waste. Prevent costly overflows or blockage and get your grease interceptor serviced on a timely manner by calling us today at 888-696-9906. Learn More...
Grease Trap & Interceptor Installation
Majority of the cities throughout Southern California and now making it mandatory for any food servicing establishments to have a proper device that intercepts or traps the grease before entering the city sanitary line. The waste liquids passing through the grease trap typically contain high acid levels which causes these devices to corrode especially when they are made out of steel. Once the grease trap is leaking from the bottom or sides due to deterioration of the metal, repairing it may no longer be an option and installing a new device will be necessary. Before installing a new grease trap be sure to check with the city to ensure that you are installing an approved FOGS device. We highly recommend using a non steel grease trap to eliminate rusting or corrosion. If you need a grease trap or installation service, we have the professionals that can help you. Learn More...
Hydro Jet Plumbing Service
Hydro jetting is the most effective way to clean or to fully remove the stubborn build up residue of grease and debris sticking on the walls of the pipes. Commercial restaurants go through heavy usage in which grease build up is very common; snaking a line may only be a temporary fix versus hydro jetting. For an average size restaurant it is highly recommended for the main and/or the branch lines to be hydro jetted every 6-12 month.  Unlike your normal rooting service; this procedure uses highly pressurize water of up to 3,500 pounds per square inch (PSI) at 7-10 gallon per minute to ensure that any build up or obstruction is fully cleared away. When it comes to grease or roots build up inside the pipelines, it is without hesitation that pressure washing the lines will be the best option to restore the drains similar to its new condition.
Clean Up Pressure Washing With Recovery
If your grease trap or interceptor is overflowing with grease and waste water coming out of the top of the covers immediately stop any usage of water inside the kitchen.  In this event, be sure to make barrier stopping the contamination from spreading any further and instantly turn off any running water.  Do not use water to clean up the spillage for it can only spread the pollution which can make the spill worse. Instead use absorbents and remove large pieces of grease or solid waste with a proper scooper.   In case of a major spill, clean up may require a professional with the suitable equipment such as a pressure washer with a water recovery to prevent the spill from traveling any further.  If you currently experiencing a major overflow contact us at 888-696-9906 for immediate assistance.
Your One Stop Shop
Managing a commercial kitchen can be overwhelming to say the least.  Not only that you have worry about making great meals but also be on the high alert making certain that all equipment are properly working.  Grease Management Services is southern California based company specializing in the food servicing establishment (FSE) companies such as: restaurants, commissaries, food processing factories, etc. providing inedible grease recycling, grease trap / interceptor cleaning, plumbing, and high pressure washing services.  As a company we are well known to deliver immediate response and high service quality.  By forming a strategic alliance with other grease collectors, plumbers, and grease pumpers; we have drastically changed the way the grease business in a positive way.  Therefore, if you are looking for a company that can provide you with the best service and results, you have found the company that suits your needs.  Call us today and see why we are the leading choice for companies like yours.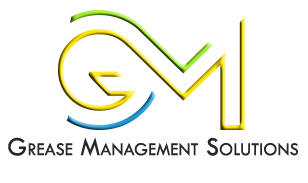 Our Features
Customer Support
We offer 24 hour customer support
Professional Service
Our team of experts specialize in the food servicing industry.
Competitive Price Points
We offer cost effective solutions to suit your needs. We strive in providing high service quality and long term solutions.
ECO Friendly
Grease collected are recycled & renewed into usable goods.
Servicing
Los Angeles, Orange, Riverside, San Bernardino, Ventura, & Santa Barbara Counties.
and more...
Our goal is to be premier service provider for the food servicing industry by providing highest standards in service, reliability and cost effective solutions.
The city inspectors require all food servicing establishment to maintain manifest records for all grease collections or pumping that is performed at the business. Therefore, it is imperative that the business only hire companies that are licensed by the state as a hauler or collector. Without the proper manifest report the city inspector can cite the business which can be costly. As a licensed inedible kitchen grease hauler rest assure that our collectors will provide you with the proper documentation to keep you in compliance with the city ordinance.
---
Our Customers

Believe In

Trust

Recommend

Us.
Southern California's Commercial Kitchen Service Specialist
Contact Us
Get in Touch
Being the leader in the industry doesn't just happen by accident. As a company we have built a team of employees and affiliates that are committed into providing customers with nothing less than exeptional service. Call us at 888-696-9906 or leave us a message today.
---
The Office
Serving: Los Angeles, Orange, Riverside, San Bernardino, Ventura, San Diego, and Santa Barbara Counties.
Phone: (888) 696-9906
Email: info@greasemanagement.org
---
Office Hours
Monday - Friday 8am to 5pm
Saturday - 8am to 2pm
Sunday - Closed
Emergency - 24 Hours